What Does A Vehicle History Report Actually Show You?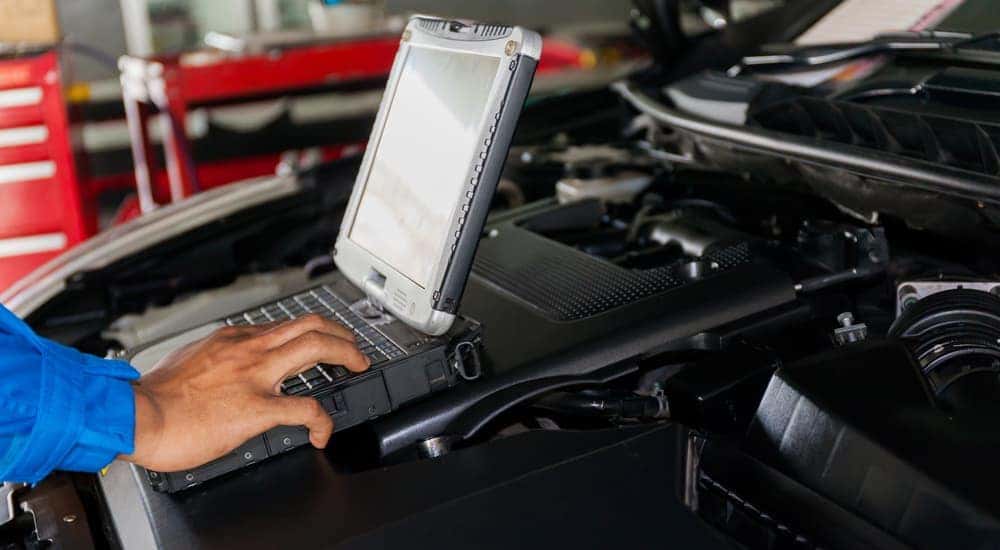 One of the most important things you can do when looking for a used car, especially cheap used cars for sale, is to check to see what the vehicle history report says about the vehicle. A vehicle history report provides details about the vehicle's ownership, including its accident history, which might be the most important information on the report. It also includes the vehicle's title status, odometer readings, whether or not it has endured damage from environmental events, if it has been stolen, how many owners it has had and what part of the country it has been driven in, and the professional maintenance that has been performed. Additionally, it will let you know if there are any open recalls on the vehicle. That's a lot of information, we know, so let's take a more in-depth look at all of this information you will want to parse through when looking at a used car.
Accident History
While this might be the most critical information on the report, it is also the most self-explanatory. You want to avoid vehicles that have been in accidents, especially major collisions. However, if a car has only been in a fender-bender or maybe only its airbag was deployed, this might be an excellent opportunity to find a deal on a vehicle. While most people and dealerships automatically discount these vehicles, you have the opportunity to save an additional 10-15% on a vehicle that has been in an accident. But be careful with this; you will want to look for vehicles with a blemished report that have not had major problems.
Title Status
Checking the title status means that you are looking to see if the title has been branded or has moved around the country frequently. Often, if a title shows that it has moved around from state to state in a short amount of time, it means that someone is trying to wash the history of the vehicle because someone may have happened to it. If a title is branded, it should show what the issue was or if it was totaled and rebuilt. If it has been restored, it will be branded with "salvage," for example. Other reasons for it to be branded include flood damage or hail damage, police use, or taxi use, or it has received a lemon law claim. These vehicles can offer tremendous value if purchased through a reputable dealership.
Odometer Readings
A vehicle will have its odometer recorded at various points in its life. These points include changes in ownership, major service, and registration. You will want to check these readings with the reading on the dashboard to confirm if it is correct. You do not want to purchase a vehicle if the odometer readings are in question. This is usually a sign of a scam.
Environmental Damage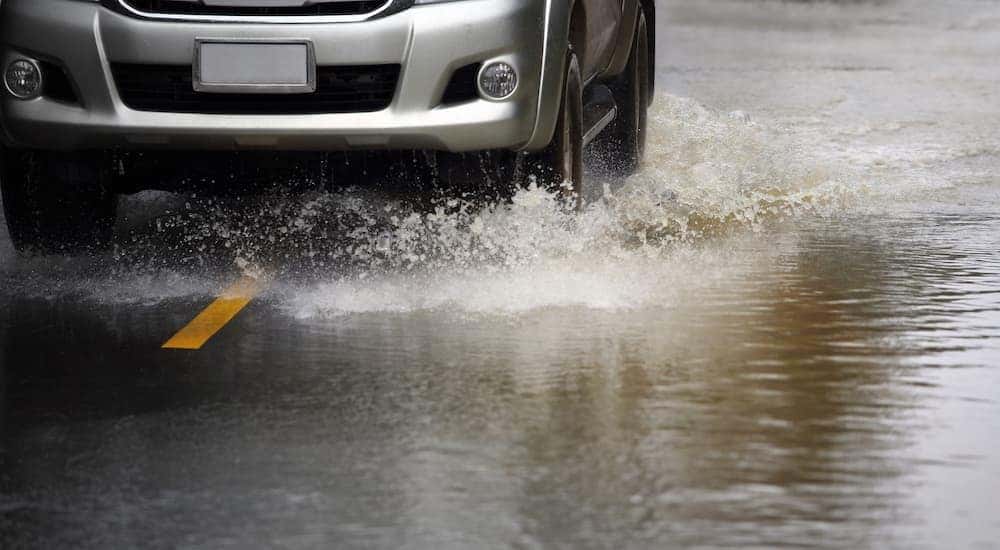 Not all damage is due to car accidents. Sometimes vehicles incur damage from environmental events such as fires, hail storms, and floods. Hail damage is common, as hail storms are known to sweep across dealer lots from time to time, and this can be easily repaired. But flood and fire damage is not as easily fixed and can lead to underlying issues with the vehicle that could cost a lot of money down the road, and even compromise safety.
Where It Has Spent Time
Knowing what part of the country the vehicle spent its time is another vital thing to look for. This can tell you if there are any long-term issues to be aware of. If a vehicle is from an area with lots of snow (and treated roads in the winter) or a coastal environment, there could be the potential for rust. But mostly you should be looking for whether it's from a hurricane-prone area, for example, and has moved around a lot, which could suggest it has sustained flood damage.
If It Has Been Stolen
A vehicle history report can tell you if the vehicle has been stolen and not recovered. If you see this, obviously, you will want to walk away from the sale. You could end up being responsible for the crime. If a vehicle has been stolen and recovered, you will want to look at the time it took for the vehicle to be recovered. If it was stolen for an extended period, you will want to think twice. But if it was stolen for a relatively short amount of time, then the vehicle may be fine, though uncertainty still exists. Cars that are reported as stolen for an extended amount of time suggest that they have been abandoned, which suggests even more uncertainty. Really, you should try to avoid any car that has been stolen in the past.
Properly Maintained?
The vehicle history report will tell you also where major periodic maintenance and repairs were performed. Of course, not all places will report on the work they have done, so it's also good to request the service records. Not every oil change will be included in this report, but this is an excellent way to see if the previous owner(s) took good care of the vehicle. You can see if major service intervals were met and also see if significant repairs were performed.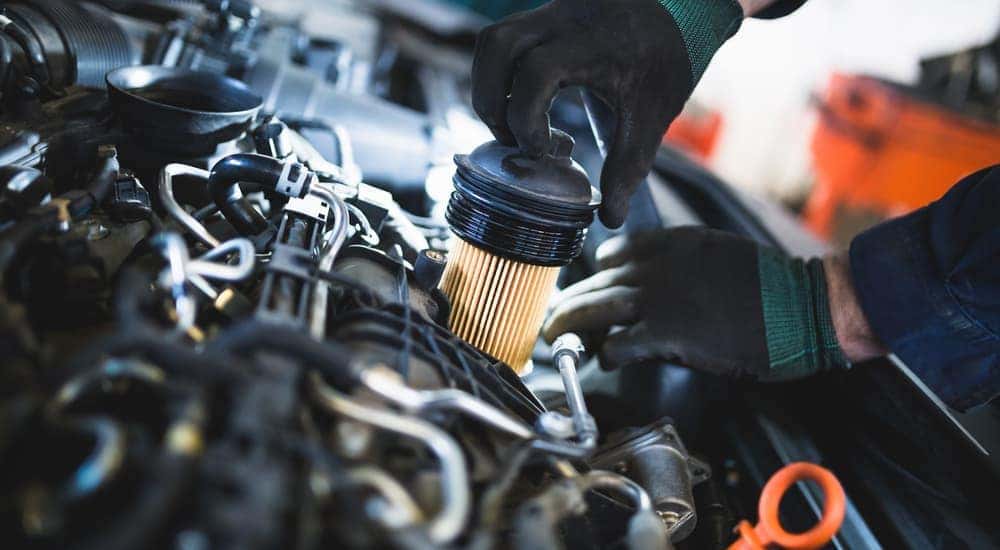 Open Recalls
Another important thing to look at on this report is the open recall section. If there are open recalls on a vehicle, it can mean that the car is unsafe. As a car owner, it is your responsibility to take the car in to the dealership when you receive a recall notice as failing to do so endangers your safety. If the recall has been open for some time, this suggests that the previous car owner did not take care of the car. It also possibly means that the vehicle has had many owners, and the notices were not sent to the appropriate address.
So it is essential to check for these and to see whether or not the recall was repaired. Recalls should not necessarily preclude you from buying the car, but you should still pay attention to this part of the report so that you know what you're getting into.
ReAuto with Frank Kent!
At Frank Kent ReAuto, we are the experts when it comes to vehicle history reports. In fact, we've turned the vehicle history report into a revolution. We specialize in vehicles that other people do not want or do not see the value that we see in them. We call these vehicles ReAutos because they are an excellent opportunity to offer our customers a vehicle with tremendous value. You see, as people pour over history reports, they are liable to dismiss a vehicle because it has a minor blemish on the report. But when we see these vehicles, we see a great opportunity to offer you a quality vehicle at an excellent price.
If a vehicle has a blemish on its history report but has not sustained any major damage, it is still likely a quality vehicle. And we believe every quality vehicle deserves an owner. We believe in these vehicles so much that we offer a 2-year or 100,000-mile limited warranty on every ReAuto. The repairs have been made, and these are vehicles that are in good overall condition. So, come on down to Frank Kent ReAuto and join the revolution! Not only will you be saving the environment by recycling cars, but you will also be saving a lot of money.